"The City of Tombs" or the "City of Ghosts" An Bang has become a tourist attraction in the central city of Hue.
An Bang is a quiet village near Thuan An Beach, about twenty kilometers east of the ancient capital city of Hue. The locals call it City of Ghosts.
In a bizarre variation of keeping up with the Joneses, the villagers compete to build increasingly lavish and elaborate tombs for their ancestors, and even sometimes for family members who have not yet died.
The graveyard, with its brilliantly colored structures built on white sand, stretches along the side of the road for 3 kilometers. Some of the mausoleums could be mistaken for mansions. Regal stone lions abound and glittering mosaic dragons adorn the roof-ridges.
Some 90 percent of the villagers have overseas relatives, who send money home, much of which is used to build tombs. Some grave markers include information on the building costs alongside the names and dates. Typical figures are between twenty-five and fifty thousand US dollars. The homes of the villagers remain humble, but the dead are resting in luxury.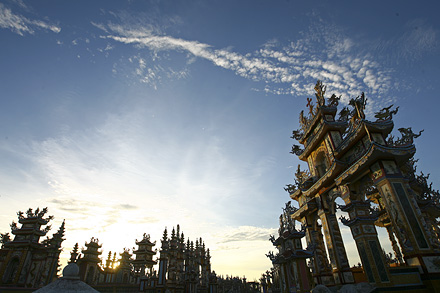 The idea to turn An Bang cemetery into a tourist site was suggested by several researchers of Hue culture several years ago, especially Nguyen Huu Thong, director of the Institute for Vietnamese Culture and Art in Hue city.
According to Thong, An Bang cemetery is worthy to be a tourist site thanks to its uniqueness in culture and architecture. Tombs in this cemetery are built in various styles: Buddhism, Taoism, Catholicism, Vietnamese, Chinese and Western… Especially, many tombs in An Bang are the copies of Nguyen Kings' tombs and Hue royal citadel.
Thanks to this City of Ghosts, many unique traditional occupations in Vietnam have been restored, for example making dragons, phoenixes by pieces of glazed terra-cotta and potteries on walls, etc.
The idea has become reality when Hue Travel has recently offered a tour to An Bang village and Tam Giang lagoon.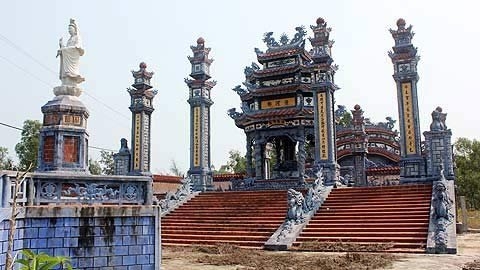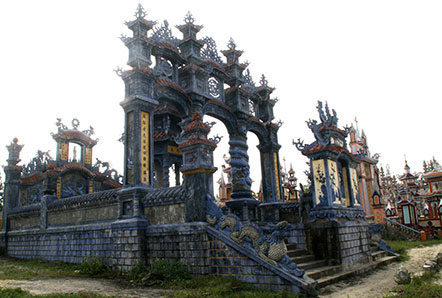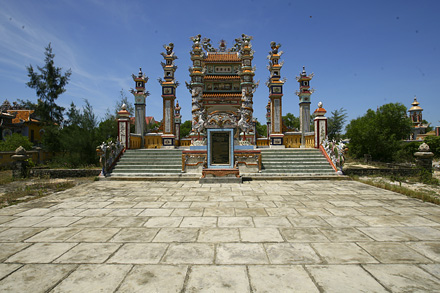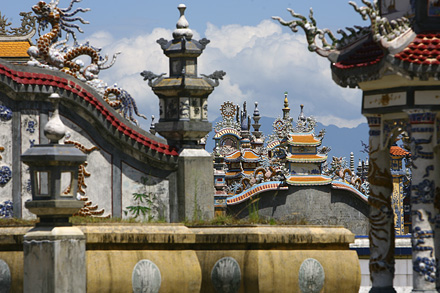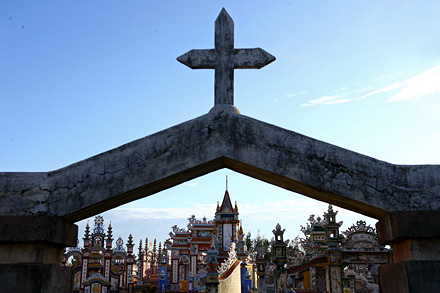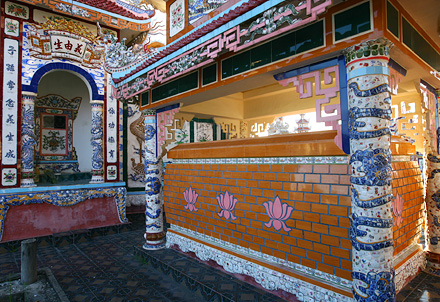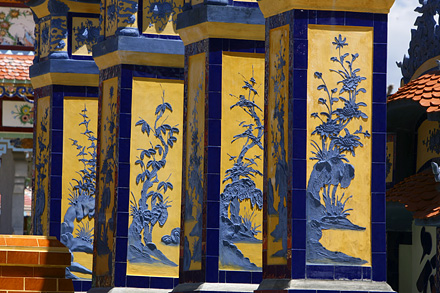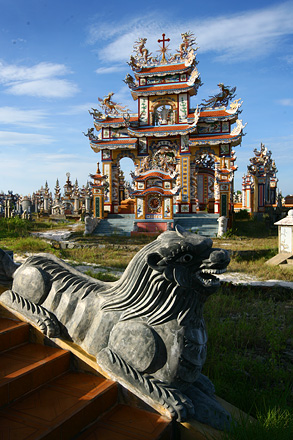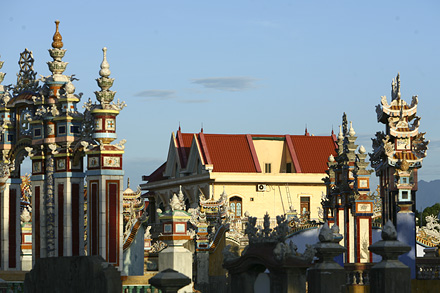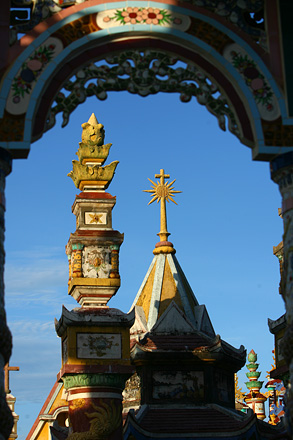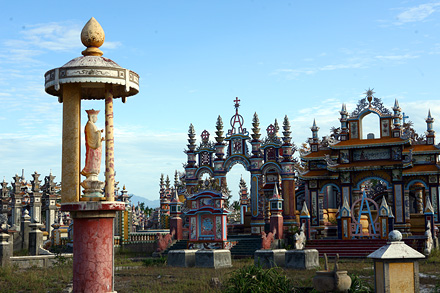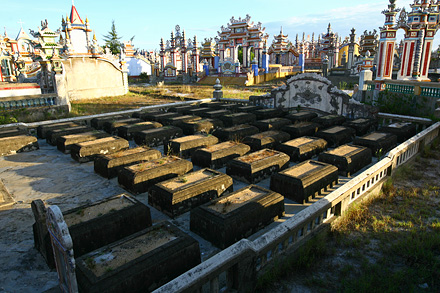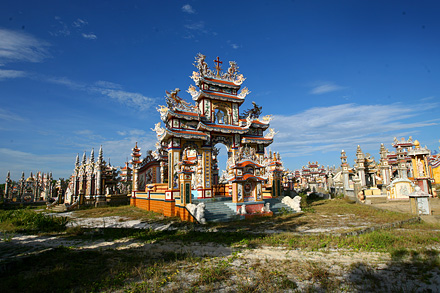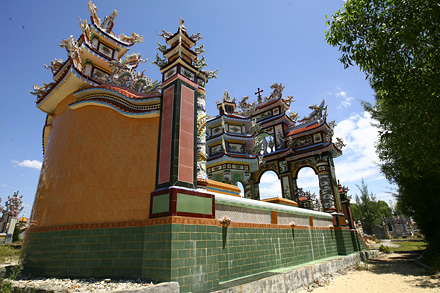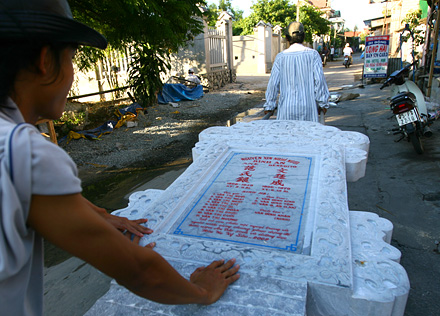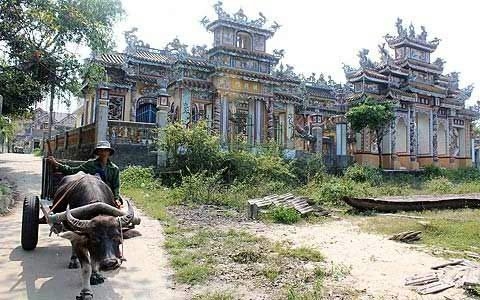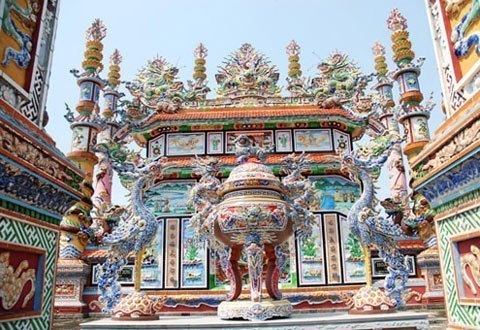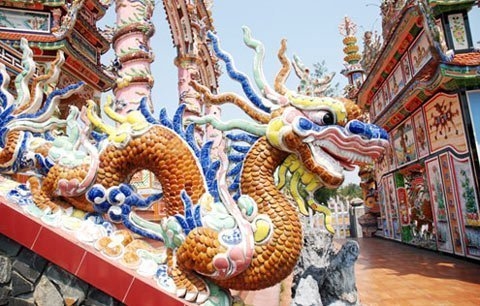 Source: Trazzler/NLD/Dan Tri